Whether complex or straightforward, small-scale or large-scale, we're more than capable of meeting and handling all your plumbing and heating needs and problems in Lambeth.
Our team of expert plumbers are adept at designing, installing, diagnosing, repairing and servicing boilers, general plumbing and central heating systems. All our local plumbing engineers are Gas Safe certified (Corgi).
We pride ourselves on the quality of our work, therefore, every job is done using quality tools and materials. We complete every plumbing job and provide the best plumbing and heating services possible in the Lambeth area.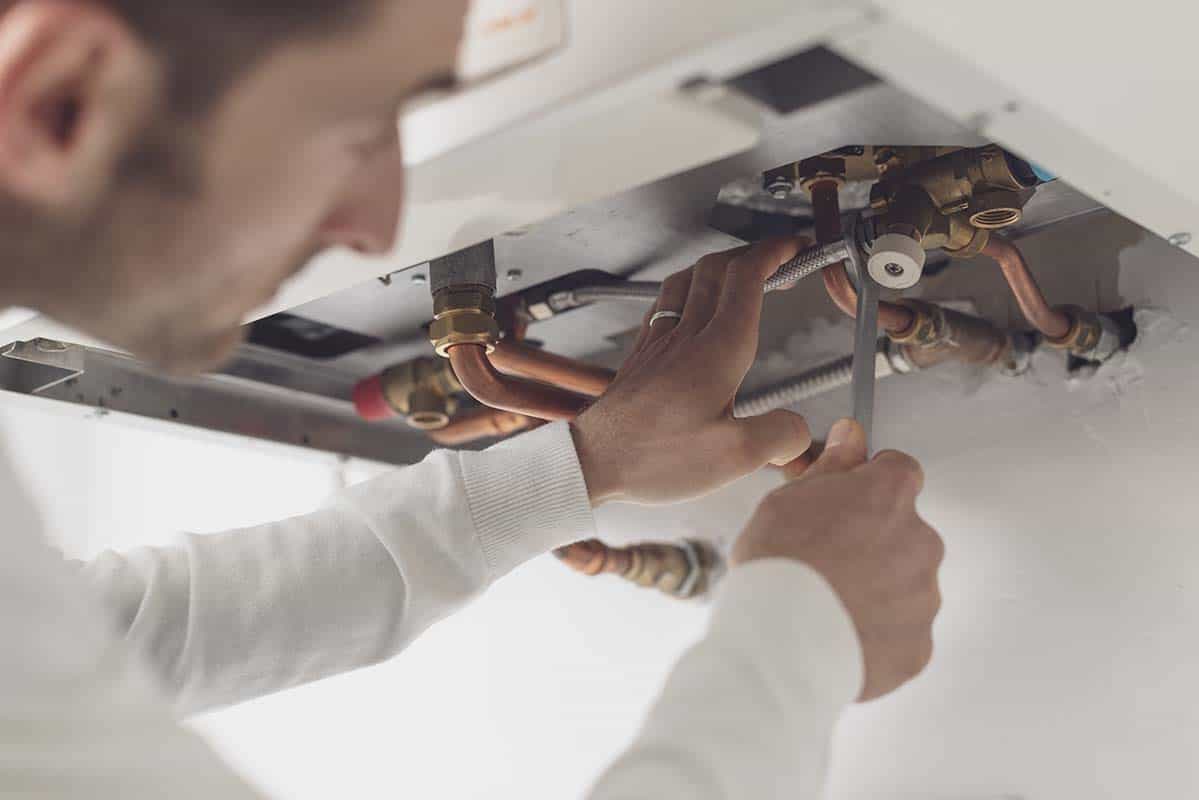 Reliable, Affordable Plumbing Services
Once they take place, plumbing issues are quick to escalate further into an emergency. Blocked sinks or a burst pipe have to be addressed as soon as possible before they cause more trouble down the road. When you are faced with a situation like this, you need to act fast and you can't afford to waste time searching for the right technician.
Gas Boiler & Heating Repair Ltd is a family-owned UK company with significant combined experience in the plumbing & heating sector. We have a 24-hour service should any water supply disaster befall you. Even if you don't know exactly what the problem is, you should still contact us. A Gas Safe Engineer will rush to your aid, making the most of our visit.
Our plumbers in Lambeth take pride in their quality work. They are at your disposal around the clock so that you don't have to stall your daily routine when an unexpected plumbing issue arises. Take a look at our 24-hour services and book an appointment today!
24 Hour Emergency Plumber in Lambeth
Request a Free Quote
Call us to receive your free quote about your plumbing problem in Lambeth. We are located at 49 Pendragond Road Bromley Kent BR1 5JZ but we service all of Lambeth and South London.
What Makes Our Local Emergency Plumbing Service Stand Out
24 hours / 7 days a week emergency plumbing repairs
Fixed price
Certified Gas Safe Registered plumbers
State-of-the-art equipment
Quick response
Great Customer service
Efficient plumbing service
Free quotes for all heating and plumbing services
Available on short notice
All Gas Safe engineers in our plumbing & heating company are registered and certified, fully trained and therefore qualified to carry out plumbing work in Lambeth. Our plumbers are fully equipped with all the tools we may need.
An experienced local plumber will provide professional and efficient plumbing services, no matter what time of the day or night they come to your place, and are respectful of your home.
We always try to accomplish our key assignment as quickly as possible but we also take our time to inspect the problem and get to the root cause. To ensure amazing results, we manage emergency plumbing projects according to the best protocols.
Our service covers everything from repiping to toilet repair, replacement, installation, and bathroom plumbing, central heating services and system audit and repair, as well as radiators & boiler repairs and boiler installation. We can repipe your whole property safely and meticulously.
Plus, we cover all of South London and areas of Kent. It doesn't matter where you live, we will provide excellent service regardless, and at affordable prices and fix any emergency plumbing job you throw at us.
We Follow The Highest Professional Standard for Emergencies and Ongoing Plumbing Maintenance Alike
We follow some pre-established industry standards to ensure the emergency plumbing service we deliver is 100% professional. This enables us to provide a guarantee for our plumbing work.
There are different regulations regarding the likes of pipe material, provision of servicing valves, submerged inlets to basins and baths, and unvented hot water systems, to name a few. We are well acquainted with these and capable of providing property owners with an adequate plumbing service.
We offer a quick response, competitive rates, and an excellent job. Check out our other customers testimonials to see what other people think about our plumbing services.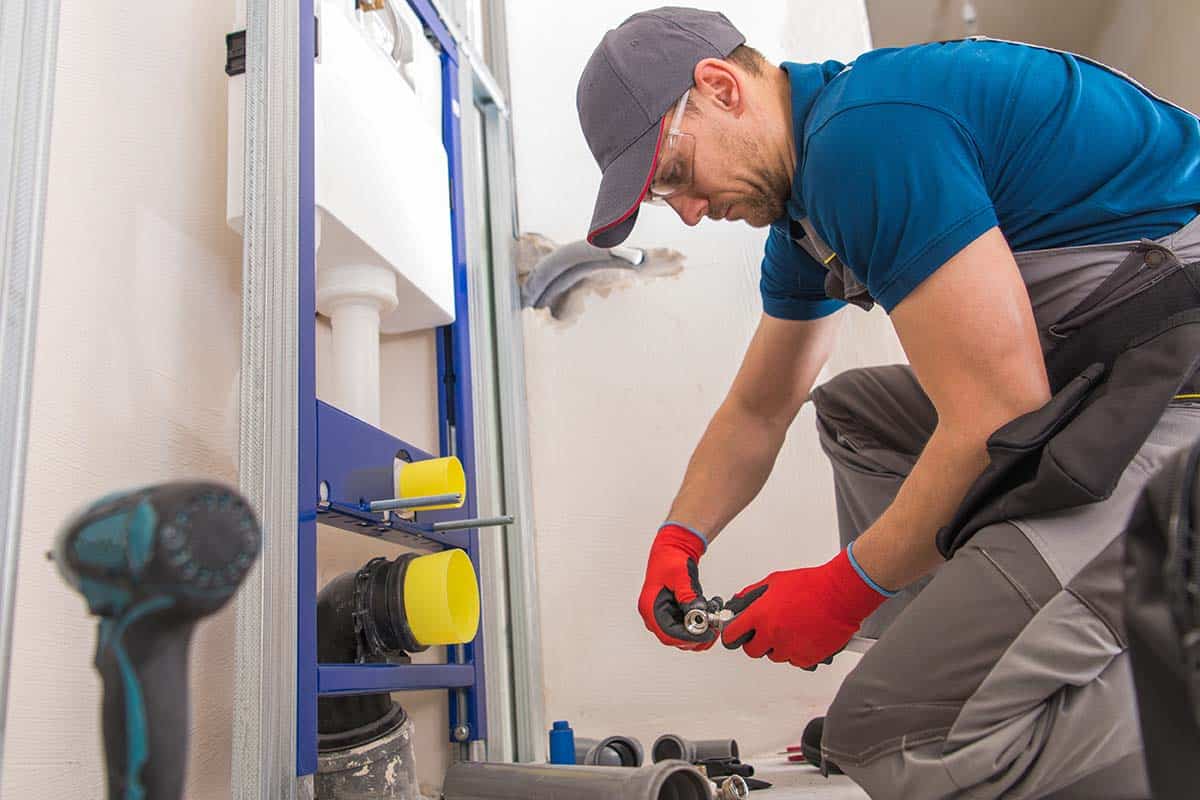 Cost of Plumbers in Lambeth
The cost of plumbing jobs will depend on the situation. Our local plumbers charge an hourly rate that is fixed. There are no hidden costs to worry about which makes our work affordable and cheap without compromising on the quality of service.
Depending on the size of the plumbing repair job, our plumbing company charge between £80 and £250 per hour. All prices will be discussed with you prior to the service being carried out, so you will always know what you are expected to pay at the end of the process. You will receive a no-obligation estimate for your plumbing & heating service.
Looking for the best plumber service near you or in the Lambeth area? If you are not sure whether your district is on this list, make a call to find out if our emergency plumber team can provide plumbing services and repairs and satisfy all your plumbing needs from emergency plumbing work to bathroom installations, toilet repairs, leaking pipe or leaking tap repair, gas work, underfloor heating services and more. You'll receive the best service at a good price.
Common Plumbing Problems in Lambeth SE1, SE10
Let's go over some of the most common plumbing issues UK and South London households face these days. Our professional plumbers can sort them out for you so that you don't have to go through all this hustle yourself.
Frequently Asked Questions
You can count on our plumbing services 24/7 all year long
Not addressing major plumbing emergencies on time can result in collateral damage and higher costs. We are positive you want to avoid that. The best way to protect your residence from bigger accidents is to hire an emergency plumber.
If you are looking for professional plumbing services in Lambeth that are both good and cheap, you have come to the right place. We offer an excellent service. The good reputation we have built over the years has made us more hard-working and diligent. We would do anything to protect it.
Do not hesitate to hire our local plumbers, regardless of the issue you are dealing with.
Get a detailed quote or give us a call regardless of whether you have a plumbing emergency or just need some plumbing services done like unblocking clogged drains – our plumbing specialists will give you a free quote for any repairs we're available 24/7. We also provide boiler services such as new boiler installations, boiler repairs like boiler breakdowns as well as central heating installations.
Here at Gas Boiler & Heating Repair, we are focused on providing our customers with top-notch workmanship and excellent customer service. The standard for us is excellence and we strive to uphold the integrity of the company and to provide not just the best plumbing service in London, but one that is affordable as well.