Boiler Installation Lewisham
There always comes a day when you begin to consider getting a new boiler. Whether your old appliance has started to show notable signs of wear and tear or just isn't meeting your daily demands anymore, it doesn't matter. If you are not sure what you want, get in touch with us and we will consult you on this matter.
Gas Boiler & Heating Repair Ltd is here for you, helping you make the right decision. With a fixed price boiler installation, friendly approach and vast experience in new boiler installations and replacement, our company can inspect, install and fix your boiler and heating system efficiently, at no additional cost.
Our team is fully vetted and qualified, ready to serve clients 7 days a week, all year round. We cover a variety of different boilers.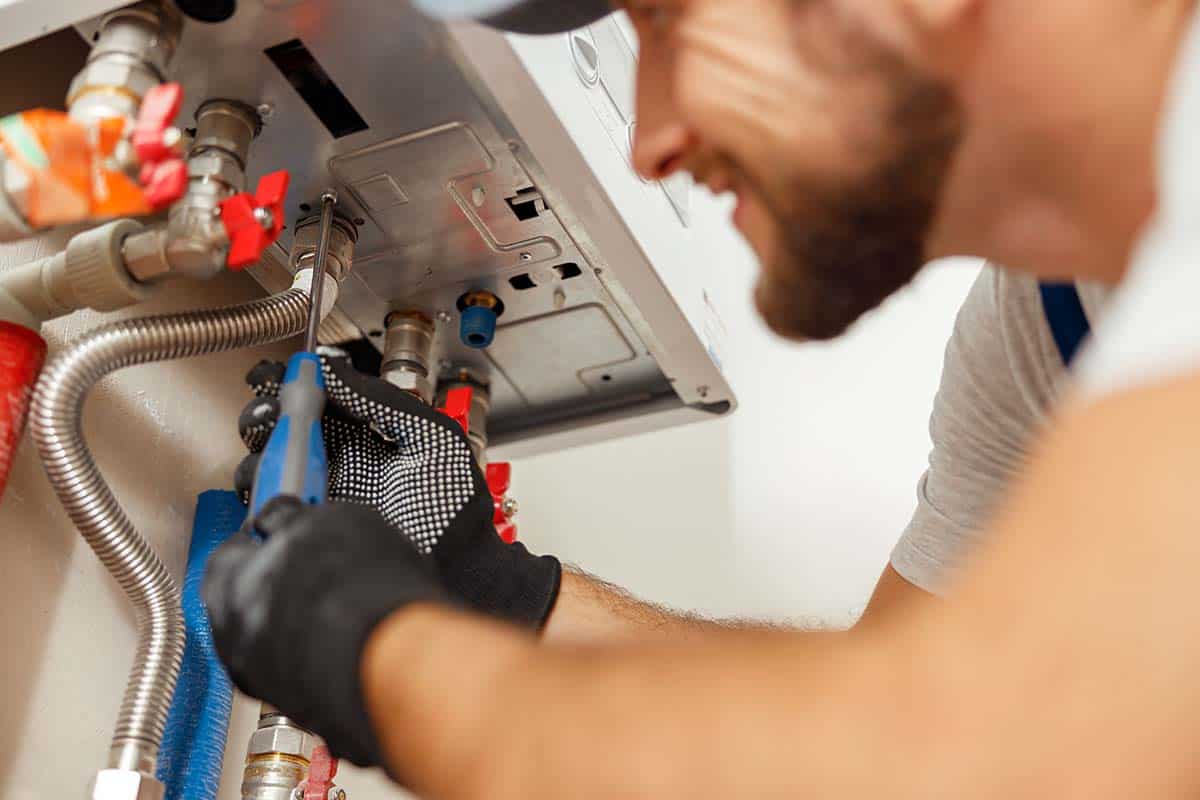 Why Choose Our Gas Boiler Installation Service
Coming to us for your boiler needs, you will receive a high-quality service and get the chance to reduce your heating bills in the long run for the best price you can get in the Lewisham area. Don't hesitate to give us a call!
Full-service support, from audit to boiler installations, repairing, and replacement
Completely qualified and certified Gas Safe Registered engineers
Access to manufacturer parts and manuals
A wide variety of models and brands (oil boilers, new gas boiler and electric boiler systems)
Fixed competitive prices for boiler installation and replacement quotes, no hidden costs
Free inspection of old and new gas boiler
Short notice and urgent repair
Available 7 days a week, including bank holidays to provide emergency boiler repairs
Annual boiler servicing
Emergency Boiler Replacement and Installation
Our Gas Safe registered and qualified engineers in Lewisham are on call for you – 24/7 for all your urgent boiler installations and replacements. We will replace or install your boiler safely and in an efficient manner.
We know that boiler breakdowns won't happen on certain days of the week only. There is never a right time for something to go wrong. When your home is not properly heated or there is no hot water to meet your needs due to a faulty boiler, this brings unexpected challenges to your routine that can even affect your job performance.
But you don't have to suffer through the long wait until you finally arrange for someone to come and tackle the issue. As we are prepared to handle emergency boiler repair as well as common boiler repairs, we can visit you on short notice. All you have to do is let us know you are in trouble. The sooner you reach us, the faster we can react.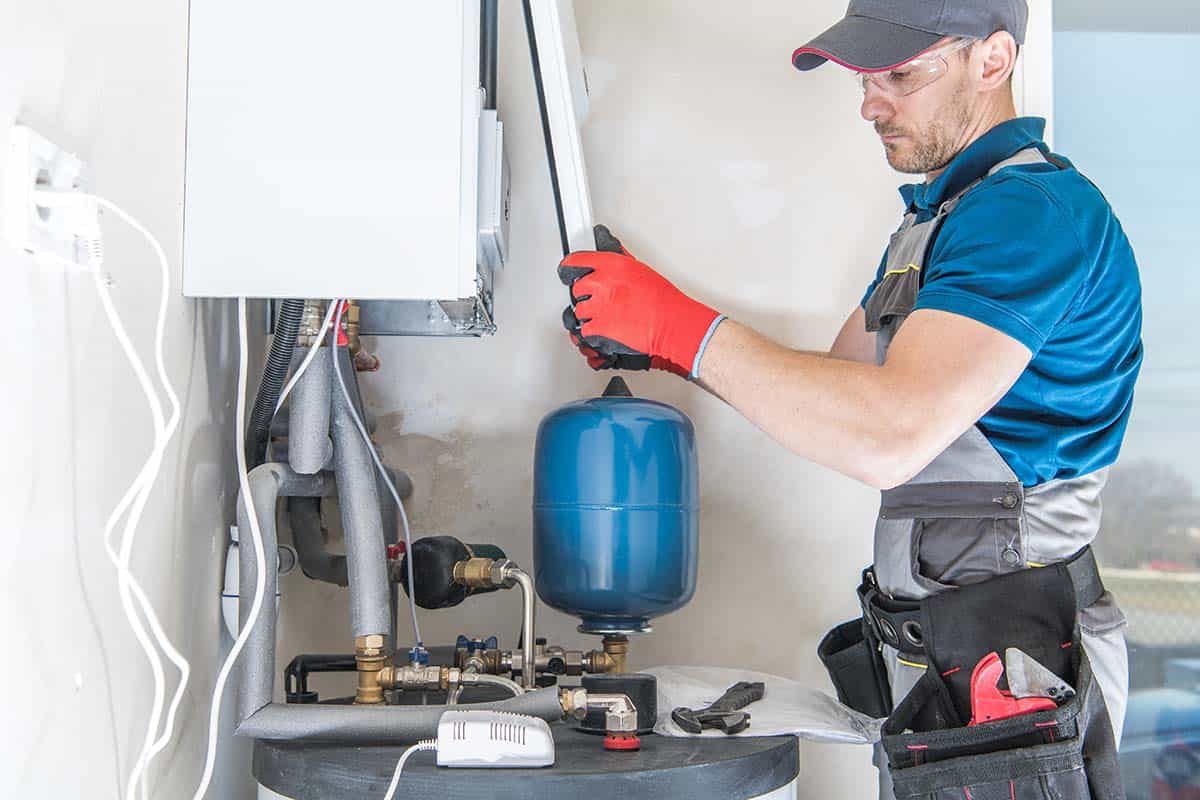 Request Your Free Quote
Call us for a quote on any new boiler installation and replacement. We're located at 49 Pendragon Rd, Bromley BR1 5JZ, United Kingdom but we provide services to the entire South London area and Kent boroughs.
New Boiler Installation in Lewisham
If you are moving to a new place and you need to sort out a new gas boiler installation, we can do every aspect of the job. We work with the best products on the market and we offer a selection of brands for you to choose from.
But what is the point of having a high-grade appliance if it's not installed according to the best practices and industry standards? Here is where our top-notch service steps in.
Having an expert mount and plug your system is of the essence. Every part should be put in the designated place, the pipes accurately installed and connected, and a slew of other steps need to be performed as the installation process begins.
Once the new gas boiler is fitted, some tests are run to check if it's working. Our highly skilled local engineers in Lewisham will not only make certain that your appliance is functional but also gauge the safety risk by checking the CO/CO2 emissions and adjusting the settings accordingly.
Central Heating System and Boiler Replacement
Now, if you have an old boiler that needs replacement, you can still count on us. Our fully qualified team will start with a visual inspection of your current heating system to check for signs of damage and test for correct operation using various controls.
The main components will then be individually cleaned. We have a checklist to follow through that ensures no parts are left behind.
Next, you get your old boiler replaced with a new one, following manufacturer manuals and gas safety protocols. New radiators and smart thermostats can be installed upon demand.
Then, we perform some tests to see if the service was executed well. We will not walk out of your property without doing a thorough job. What is more, we apply the same amount of effort for new boilers and older boilers alike.
How Do You Know it's Time to Book Our Boiler Service?
If you notice any of these issues, don't forget to give us a call and we'll see to it that your boiler is working properly again.
Water pressure is down
You can see new smoke marks or stains near the electric or gas appliances
The flame of your gas boilers is yellow
The flame is irregular
You notice the pilot light goes out way too often
Your boiler frequently refills or overheats
Our boiler engineers will identify any hot water issues as quickly as possible and offer corresponding solutions thanks to our new gas boiler services. We work with different boiler brands like Vaillant, Worcester boilers, from system, heat only to combi boilers, and more.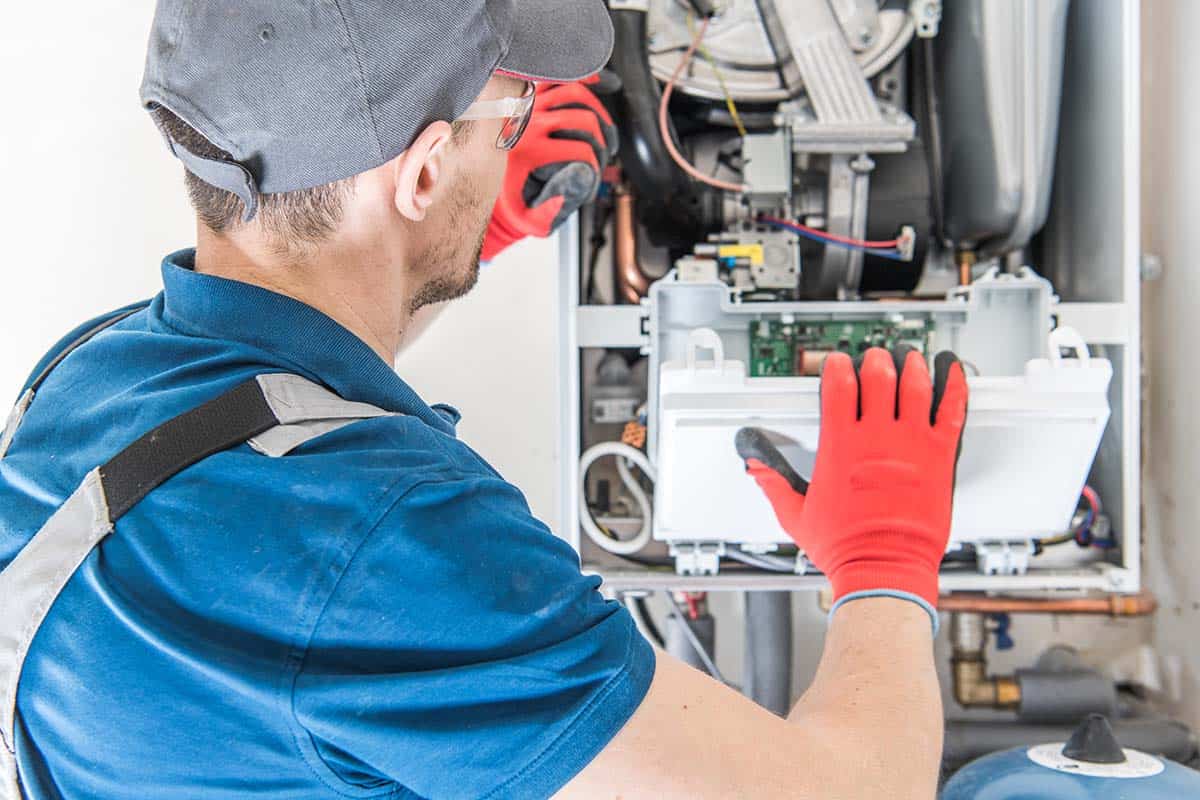 Gas Safe Registered Engineer in Lewisham
Gas Boiler & Heating Repair Ltd is a family-owned business with extensive experience in the field. We are licensed, registered Gas Safe engineers who provide audit, installation and repair services on a variety of modern boilers across London and Kent.
Our team comprises qualified boiler engineers and heating engineers based in Lewisham. We strive to cater to our clients' needs in the best way possible without rushing into treatments they don't need. All our boiler fitters are subjected to the rigorous training that gives them the nitty-gritty of the job.
Hence, you can be confident that your boiler repair and installation work will be carried out to the highest standards. We offer annual service related to any type of boiler, gas or electrical in order to provide central heating maintenance which will help you avoid costly repairs unexpected.
Before we get down to business, we carry out gas safety checks and apply the necessary fixes to make sure that the flue and all parts of your boiler work in full integrity. As an added bonus, we have a friendly approach – our current customer base and the hundreds of positive reviews we get can confirm that.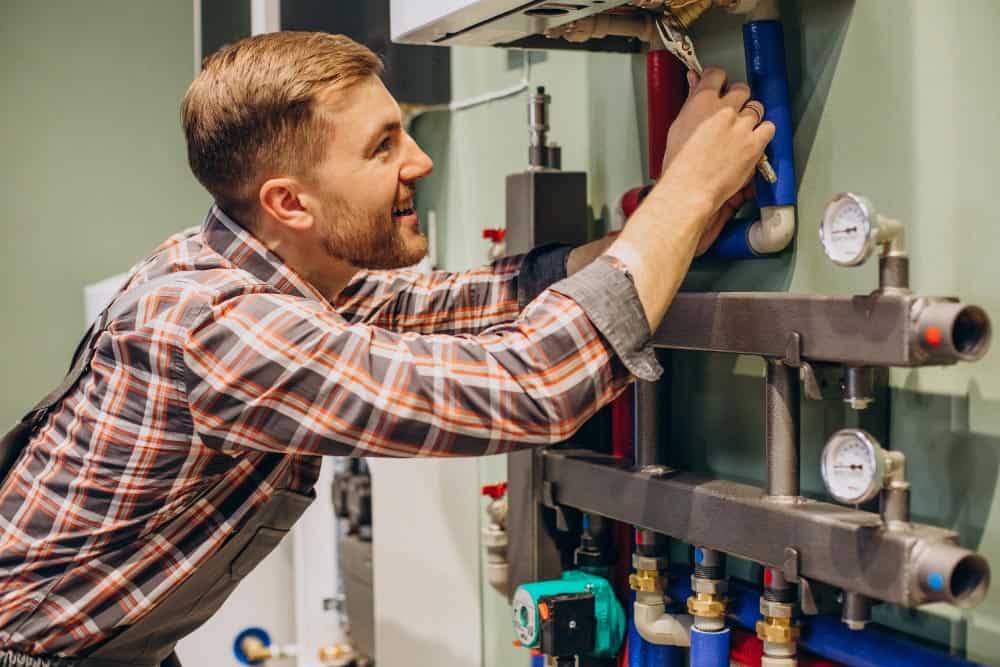 And now onto the most burning question: How much does gas boiler cost to fit in Lewisham? The average price falls in the following ranges:
System boiler: £1,900-£2,900
Combi boiler: £1,850-£4,500
Heat-only boiler: £1,900-£2,900
Boiler installation in Lewisham prices depend on many different factors such as:
The model and type of boiler you want installed (system or gas combi boiler installation)
If you want to convert from one boiler type to another
If you are looking to move your boiler from one location to another
The area you live in – for example people from central and inner London pay more for boiler installation services than residents of Lewisham.
For instance, you will pay around £2500 to have a Worcester boiler fitted and installed. The price can be lower for Ideal new boiler installation in Lewisham Borough (depending on the type).
Having a new gas boiler installed is one thing. But there is an additional component to the boiler replacement cost to consider – removing the old unit and taking care of all wiring and plumbing connections comes at an extra charge.
Respectively, this adds some £300-1,000 to the final bill. If there are leaking pipes or other issues, they have to be fixed as part of the boiler services which will affect the price.
Leading Boiler Brands We Install and Replace
We can assure you that we work with the best boiler brands in the industry. Here are the top picks with respect to installing and replacing boilers:
For your Vaillant boiler installation, you should put your trust in our team of specialists
In case you need Worcester boiler installers, you should know that we have worked with this boiler brand for years and we know how to fit their appliances the right way
Our certified engineers have experience with Ideal boiler installation, regardless of type and model
We also provide Keston boiler installation if that is the brand you wish to have fitted in your property
If you are looking for Viessmann boiler installers, our Gas Safe registered and experienced heating engineers are at your disposal
The same applies if you are interested in a Baxi boiler installation
We serve Ideal boilers, so we can help you out with your Ideal boiler installation
If you need a Main boiler installation, our gas engineers will be happy to assist you
Our company has installed and replaced Vokera boilers as well, which means we have the necessary knowledge and skills for the task at hand
We offer combi boiler installation and replacement plus central heating system services
We cover Potterton boilers too so if you want to have a new boiler installed that belongs to this brand, our boiler installers can help
We also work with the following brands:
Ideal
Baxi
Glow-worm
Potterton
Keston
Ariston
Main
Ferroli
Vokera
Biasi
Alpha
Ravenheat
Viessmann
Grant Boilers
Worcester Bosch boilers
Vaillant boilers
At the end of the day, no matter what brand you choose to use in your home, we have you covered for your conventional and combi boiler installations, smart thermostats, as well as your entire central heating system. We will also spring to your aid if you need to have your boiler fixed.
If you live in a different area, like East London, South West, South East London or in the Greater London area, and you are not sure whether we provide our services there, be sure to submit your request to us via email, our contact form or phone. Our polite personnel will give you more details.
FAQ on Boiler Replacement and Installation
Your professional boiler installation in Lewisham is just a phone call away
Whether you want to install a new boiler in your home or would rather have your existing one replaced with a more energy efficient one, Gas Boiler & Heating Repair Ltd is the company you need.
We offer a professional approach to the work delivered and an affordable boiler repair service in Lewisham that puts clients first, plus we have excellent customer service and a fixed and reasonable price.
Feel free to contact us today and book our boiler servicing to make sure your new boiler system is fully functional, efficient, and ready to provide hot water and heating for the next season. Our gas boiler installers provide central heating services 24/7.
Here at Gas Boiler & Heating Repair, we are focused on providing our customers with top-notch workmanship and excellent customer service. The standard for us is excellence and we strive to uphold the integrity of the company.