Is your boiler, old or new, experiencing a sudden breakdown in Kent? Fret not – often, a simple adjustment is all it takes to restore optimal functioning. At Gas Boiler & Heating Repair LTD, we prioritize efficient diagnostics to save you from incurring unnecessary expenses.
Leveraging cutting-edge technology, our seasoned technicians accurately pinpoint the root cause of your boiler's issues. Our team of skilled estimators and engineers collaborate to devise the most effective and cost-efficient solution tailored to your specific situation. Rest assured, our transparent, fixed pricing structure ensures no hidden costs or surprises.
Don't let a faulty boiler disrupt your comfort – contact us today for rapid, reliable boiler repair services in Kent. Experience unparalleled value and expertise that even the most discerning homeowners appreciate.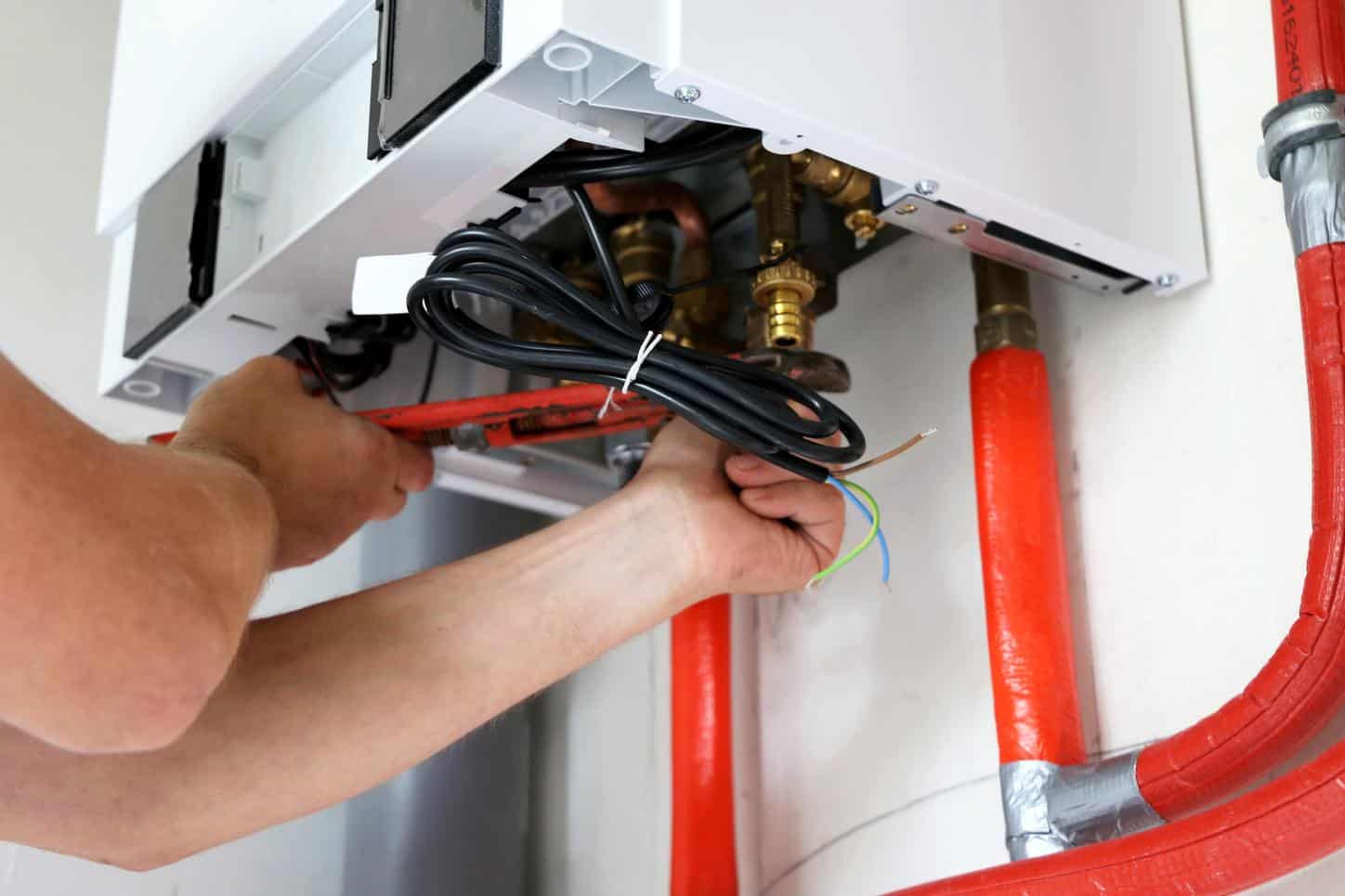 Expert Boiler Repair Services in Kent for Ultimate Peace of Mind
Boilers and heating systems tend to slip under the radar until an unexpected malfunction disrupts daily life. Not only is this an unwelcome inconvenience, but it can also be an expensive ordeal accompanied by stress and anxiety.
Before despair sets in, let us reassure you that our family-owned business, Gas Boiler & Heating Repair LTD, is here to offer a helping hand. We pride ourselves on providing transparent, competitive pricing, ensuring you're well-informed about the costs involved from the get-go.
When faced with a complex issue beyond your expertise, simply give us a call to schedule your electric or gas boiler repair service. Our team of experts will handle everything, from sourcing the necessary parts to executing a seamless repair – allowing you to sit back and relax, knowing your boiler is in capable hands.
24/7 Emergency Boiler Repair: Same-Day Service in Kent
Experience 24/7 Emergency Boiler Repair & Same-Day Service in Kent by Gas Boiler & Heating Repair LTD
Our Gas Safe registered and accredited boiler engineers stand ready around the clock to address all your urgent boiler repair requirements.
A boiler breakdown can be both frustrating and daunting, especially when repair companies are fully booked, leaving no room for unexpected emergencies. At Gas Boiler & Heating Repair LTD, we understand the importance of prompt assistance during such times.
With our 24/7 emergency boiler repair services in Kent, you can trust that your boiler issues will be resolved on the same day, without any hidden conditions. We maintain a stock of essential boiler parts, ensuring a swift repair and restoring your central heating and boiler system to optimal performance as we depart.
Our skilled engineers have access to exclusive manufacturer support services and guides, enabling a more in-depth inspection of your boiler and central heating system. This facilitates rapid diagnosis and resolution of underlying issues.
Beyond repairs and part replacements, we offer annual service and maintenance, as well as power flushing, to guarantee your boilers and radiators function efficiently and consistently, free of cold spots. We prioritize resolving issues over recommending boiler replacements, but if a new boiler installation proves more cost-effective, our team is equipped to handle it with ease.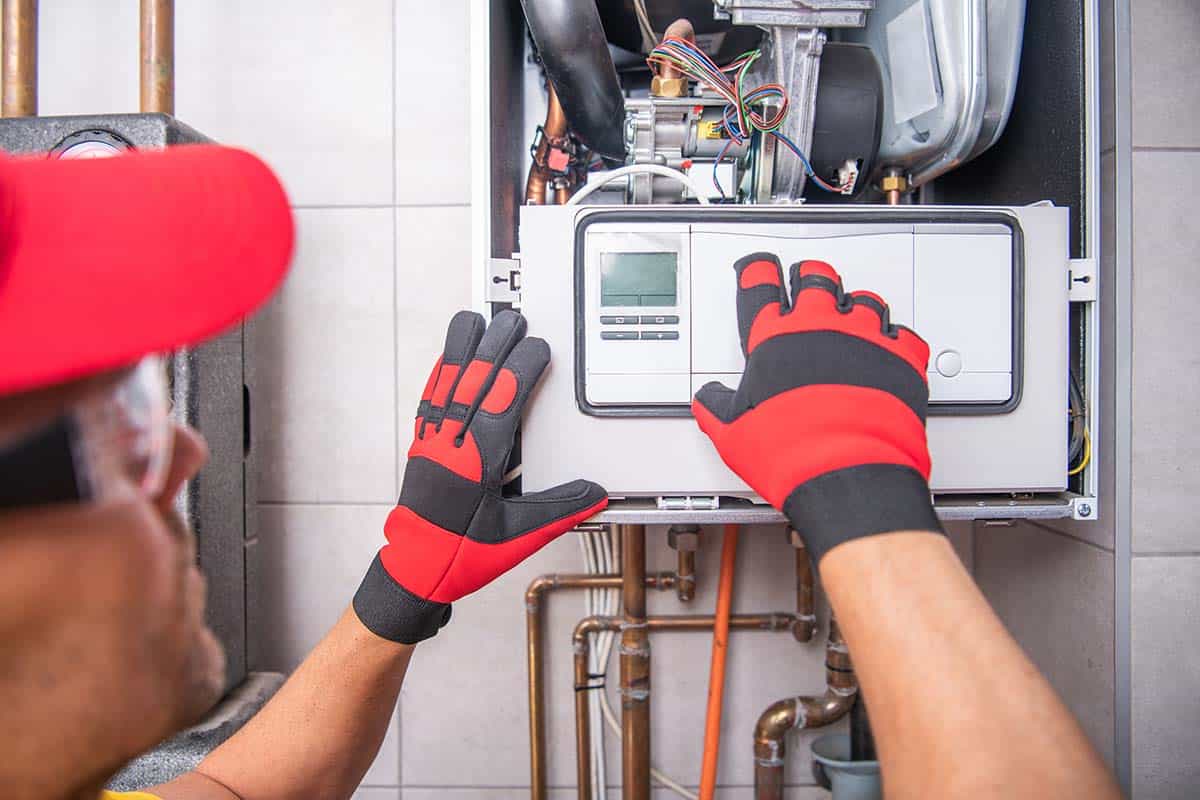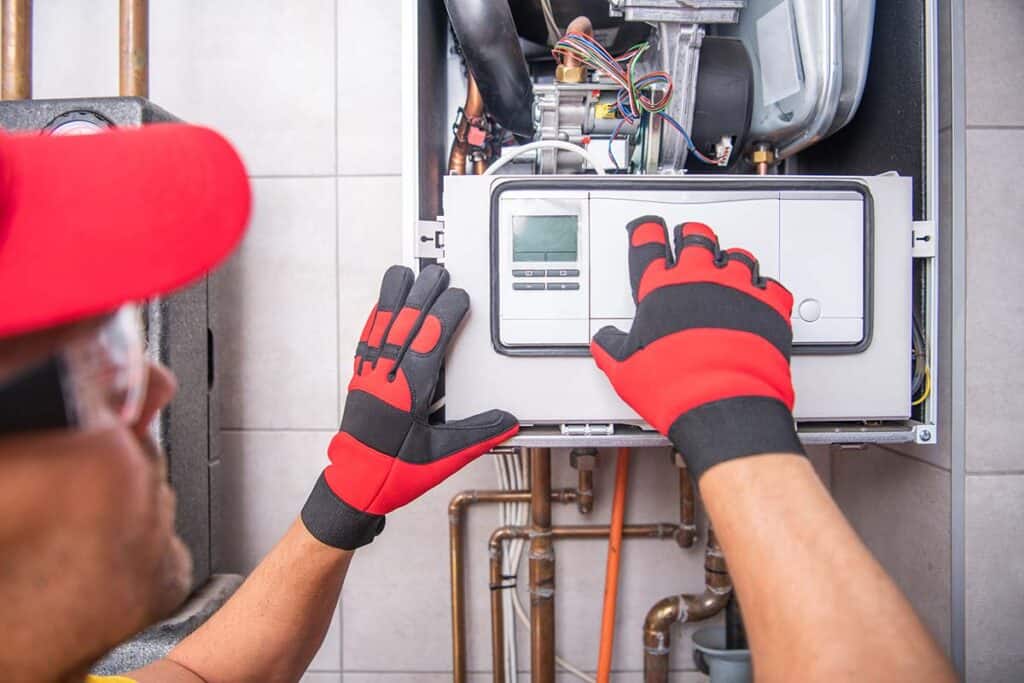 What You Get from our Boiler Repair Service:
High quality service at short notice
Diagnostic and fault finding solutions
Fixed price quote
No hidden fees
Fast response, 24/7 services
Experienced, fully insured and Gas Safe (previously Corgi) registered professionals
Kind staff
Extended protection plan and gas safety check
Our Guarantee and Accreditations
Gas Safe Registered Boiler Engineers Kent
Our family business comprises certified gas engineers that know what they are doing. Your new hot water system and boiler installation will be in skilled hands of a qualified engineer from start to finish. If you need a replacement boiler, we can take care of that as well.
In addition to the manufacturer warranty, our boiler engineers offer an extended protection plan on any of our boiler services like repairs, pipework and others which comes with a 3-12 month guarantee depending on certain factors. For more information, give us a call.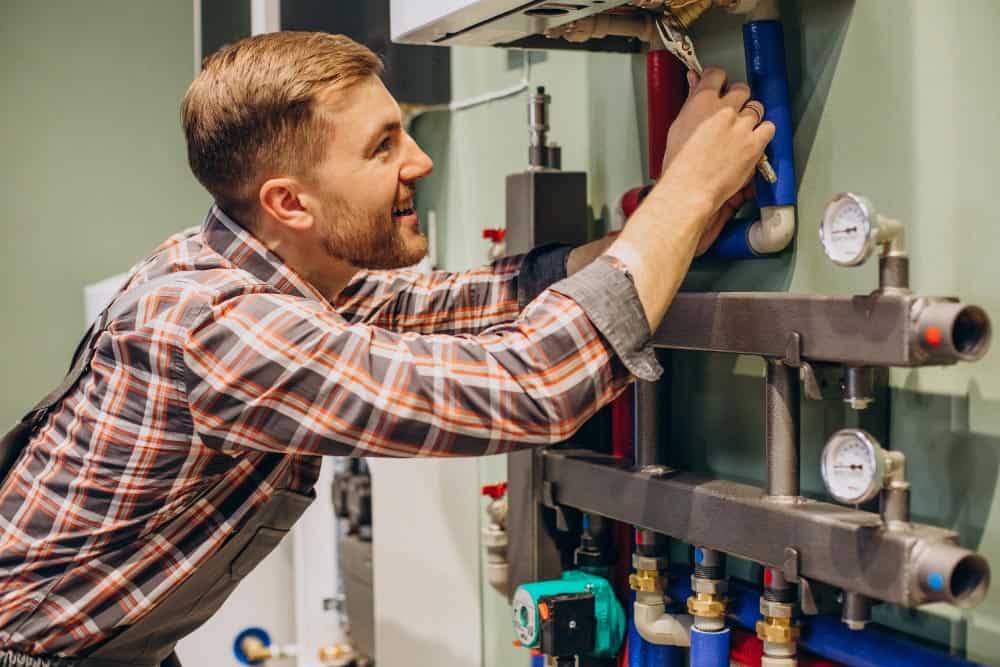 Types and Boiler Brands We Work With
Throughout the years, we have worked with different hot water systems and boiler brands, both electric and gas. We continue to upgrade our know-how as newer technologies emerge on the market.
Here are some of the types and brands of appliances our Gas Safe registered boiler engineers are familiar with and provide repairs and boiler servicing for:
Request Your Free Quote
For any boiler repair services and emergency boiler break downs. We're located at 49 Pendragon Rd, Bromley BR1 5JZ but we service all of South London.
Worcester Bosch – One of the leading boiler manufacturers in London, Worcester Bosch is known for its heating products. If you need diagnosis or repair services, we will be happy to help.
Vaillant – For a Vaillant boiler repairs in Kent, you can count on our timely and friendly service. We can address issues related to conventional vented boilers, system and combi boilers.
Ideal – Our emergency boiler repair service also provides coverage for Ideal boilers.
Baxi – If you are interested in Baxi boiler repairs in Kent, we will gladly give you a helping hand, from heat-only to combi.
Glow-worm – Are you on the lookout for Glow-worm boiler repairs in Kent? Look no further than our company. We are authorised to repair Glow-worm models including the likes of heat-only boilers, system and combi boilers, and more.
Potterton – If you need assistance with Potterton combi boilers, whether annual boiler service, maintenance or repair services, get in touch with us. We will send a team of gas safe registered plumbers and engineers to your property to examine the system and provide the best solutions.
Keston – Some of you are looking for Keston boiler repairs. We have experience in boiler servicing Keston models as well. Your broken boiler will be attended to in no time.
Ariston – Don't hesitate to book our very efficient service if you need an Ariston boiler repair. We cover regular and combi boilers alike.
Viessmann. If you have a model of this brand, do not hesitate to use our boiler and heating services throughout the year. We know how these models operate and we can fix any existing issues.
Main. Being a part of Baxi, Main boiler and central heating products are trusted for both commercial and residential uses. If you have one of these installed within your property, you need an excellent service to keep them functioning at their best. That's why you should avail of our boiler and heating services in Kent.
Ferroli. Whether you need a yearly inspection or an emergency boiler repair for a Ferroli model, we can provide it.
Vokera. As with any brand, when you have a Vokera boiler, you might run into different issues. We are here to scrutinise the problem and reignite the heating system.
Biasi. If your Biasi boiler has run into an issue, our gas engineers will help you restore the heating and hot water as soon as possible.
Alpha. Whether you need boiler repairs or heater repairs to Alpha boilers, just take advantage of our service. We will keep your home warm by fixing its most integral part.
Ravenheat – This is an independent provider that manufactures high-efficiency condensing boilers and combi boilers. If you own a broken down boiler of this company, we will gladly provide any repairs you need through our boiler repair services.
We provide a range of plumbing, heating, and drainage services in Kent, including:
If you live in a different area, like South, South West, South East London or Greater London, and you are not sure whether we provide our services there, be sure to submit your request to us via email, our contact form or phone. Our polite personnel will give you more details.
Common Boiler Repair Faults
Our fully qualified engineers have tackled a host of gas repairs and boiler repairs in the past. Here are the most common boiler faults they have successfully addressed in Kent.
Frequently Asked Boiler Repair Questions
Looking for Further Information on Gas and Heating Services?
In case you haven't found the information you were seeking, don't hesitate to contact us and ask any questions.
Feel free to request a visit from our gas and heating engineers in Kent at your convenience. Remember that, apart from boiler repairs, we also provide a comprehensive range of services, including central heating services, boiler installations, emergency plumbing and heating, drains and blockages service, and gas safety checks and inspections.
For emergency boiler breakdowns, rest assured that our professional boiler service is available 24/7 all year round to promptly address your needs.
Here at Gas Boiler & Heating Repair, we are focused on providing our customers with top-notch workmanship and excellent customer service. The standard for us is excellence and we strive to uphold the integrity of the company.